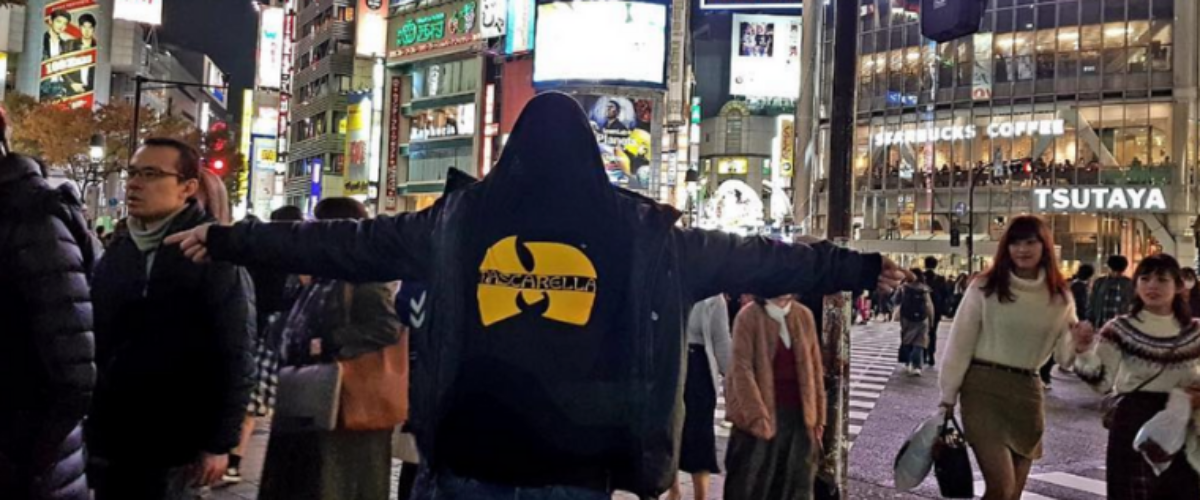 Brenno Itani aka Bresco Baby aka Mascar Ambassador: the style of Bolo.
---
Brenno Itani, or Brennone, is an out-of-the-ordinary person, his style is larger than life…Originally, this piece was born from an easy chat with a friend, a multimedia artist, streetpreneur and viveur bolognese of the new generation, but then a delirium of spritz, super tips and absurd stories that concern one of the coolest and most cult places in Italy, or Bologna, has changed everything. We took advantage of it, we put everything together with Wood'd, and we put together a blog interview with Brenno Itani, otherwise known as Bresco Baby, aka Mascarella Ambassador, and it came out this … enjoy!
---
Hi Brenno, where do we start our eno-gastro-crazy-music tour in Bologna today?
Hi bro, then … I do not have a particular order for our city trip … I'll give you some of my magic little things, but I need to make a proper premise. As for my tastes in food, unfortunately too many films and too much music from overseas have influenced a lot, perhaps too much, on my diet. I got to the point of preferring a Dominos cheese-burger pizza to a well made Neapolitan pizza. Mea culpa, I am aware that it is an abomination, but the first step when you have a problem is to recognize it, and I admit it. So, let's start strolling around my neighborhood, Mascarella: being a neighborhood animal I built my comfort zone ad hoc around my house. Let's start by saying that one of my favorite places during the winter season is the Moustache bar. Managed by 3 beautiful and very professional girls, it offers a good and genuine selection of Italian cuisine. Among the tops, tagliatelle al ragù, as good as the one your grandma can cook. A plate that would resurrect a dead man. Food aside, you drink really well, in fact, probably the girls can not see me anymore … or maybe not ?! Ahah, however, we spend there so many evenings. A place with a mustache, indeed! 🙂
Oh, okay, after the premise I was worried … tell us more!
Okay, another place where I often go to recharge the batteries is Baracca and Burattini, even here you find super Italian cuisine. One of the specialties are crescentina's tortelli with squacquerone cheese and honey. Incredible recipe, you really have to try it. As well as the fresh pasta. If you prefer international cuisine instead, I'll take you to a little bar, located in the middle of the avenues. The classic place you would not give a penny to. Out of my usual "reach" area, but worth a visit because it will really be a pleasant discovery. I'm talking about Sabor Latino. The magical Silvio, the Venezuelan owner, will enchant you with classic and South American street food. I bet 100 euros that if you go there once then you'll become addicted. Ah, do not rush, because the rhythms are South American, but the love that you put in the care of food you will perceive everything with your taste pupils.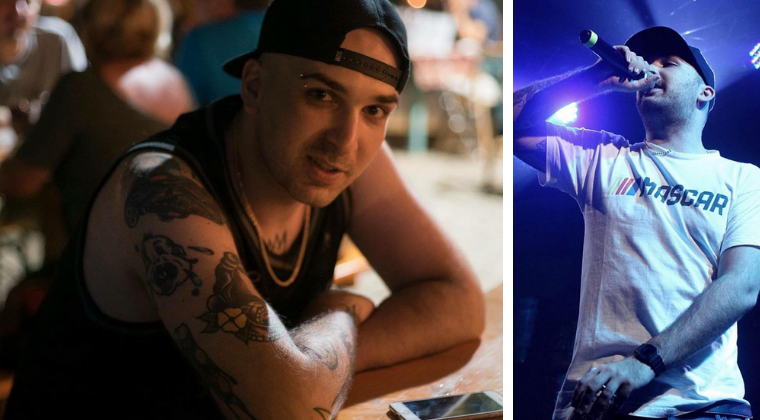 Hungry to super levels … in the post-dinner instead?
Two names, outside Mascarella, but really incredible. The first is the Vanilia & Comics, in Pratello. You drink from fear, and the weekend, if you're lucky, you can find the cream of Italian rap engaged in some super dj-set. The second is the Mojo Hand. I entered by chance and remained flashato. Very small, all in wood, it looks like a pirate ship. Needless to say, the cocktails made by Jacopo, the owner, have everything you need to surf the Bolognese night.
And at this point I would say that the body is okay … places for the soul instead? Music, art?
Speaking of music, in the era of Spotify, I do not buy records with the same frequency of the good old days, at least I speak for myself. The only place in Bologna where you MUST go, nevertheless, is the Trix Shop, in via Galliera. You'll find yourself in front of a man who is already a legend. Do not be fooled by the gruff appearance of the owner. Ask and you will be given/recommended a lot of music, and you will probably come out with a shopping bag of extra musical culture, as well as some good records.
Last, but not least, a special mention to an art gallery, which in my opinion is a very cool place. has managed to capture an ignorant vehicle like me, so you can not go and visit the Lab 155. Creative workshop of the artist Francesco Polazzi (a myth), every now and then it changes the dress and open to exhibitions, readings and performances very interesting, accompanied by music and, why not, a nice aperitif lovingly done by Federica, the sister of eclectic Polazzi.
I would say that we have said everything, except what you are combining, and what you have in the pipeline for the future…
2019, I expect it to be cool, and I sincerely hope downhill, after the last few years of silence, in which I have dedicated myself to my new album that will soon come out. I do not have a precise release date yet, but everything's ready. I hope to play gigs as much as possible, and maybe to put in work some new projects, maybe an album paired with someone else or a mixtape, I do not know. As for the rest, I'm working on the Mascar merchandising, and some other cool stuff I can not talk about yet. Oh, by the way, we are also out with Mascarerba, a spectacular cbd of super quality. Let me just wrap up with a dedication to Wood'd, to all our readers, and…I'll see you around! – B <3
In short, kids, that's all from Bolo(gna). Do we catch up around?