Have you ever seen a chameleon making music?
---
Let's face it, we really needed a new Wood'd Vibes mix. Now, right before the beginning of a new exciting summer, we electrify our program with a new exclusive mixtape. Cosmic energies we bring in alongside Y-Dapt, from Flowing NRG Records (ouch!), who recently released his latest EP. We've met him in Milan recently, we've interviewed him and he gave us a dope mixtape for you. Press play?
---
Who are you?
I like to define myself as a DJ/Producer that throws funky and colorful vibes into the music he makes, while embracing a chameleonic life.
How did you start with music?
I've always experimented and worked on many different artistic practices since my childhood; through the years, the focus has shifted mainly on music, and has grown exponentially.
I ended up playing drums and other instruments with several bands, until in my teenage years I found out about electronic music, and the potential of making my own music. Around about the same time I got addicted to the whole dance music scene, and to DJ'ing.
What are the main influences on your sound?
My sound came out as a consequence of all different mixtures of genres that I've experienced by time of my life. Things such as Hip-Hop, Breaks, Funky, Soul and R'n'B. But also House, Bass, Break-Beat, and many other EDM styles that deeply influence today's dance floors!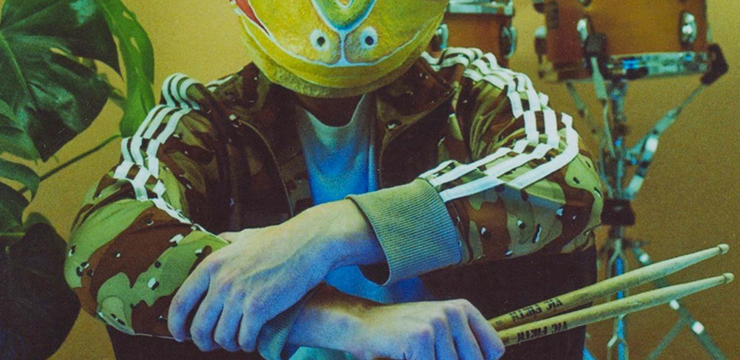 What are you currently listening to?
As mentioned in the previous question I'm addicted to dancefloors even thought I'm always happy to listen to whatever sounds good.
I'm looking forward to hear as much of new sounds coming from fresh producers and bands besides the classic "diggin' through the past" cuz there's so much to discover there too.
Where you draw your main inspirations for this mix?
I wanna drive the audience through little journey between the sound I love the most, It has to go from soft to hard, classy to tacky, contemporary to nostalgic… you'll be the judge!
What you have prepared for Wood'd?
For Wood'd I've prepared something that can be enjoyable at any time of the day; from the first (difficult) hours in the morning, to the happy-hour time, where you can cheer up and have a Negroni while you move your shoulders!