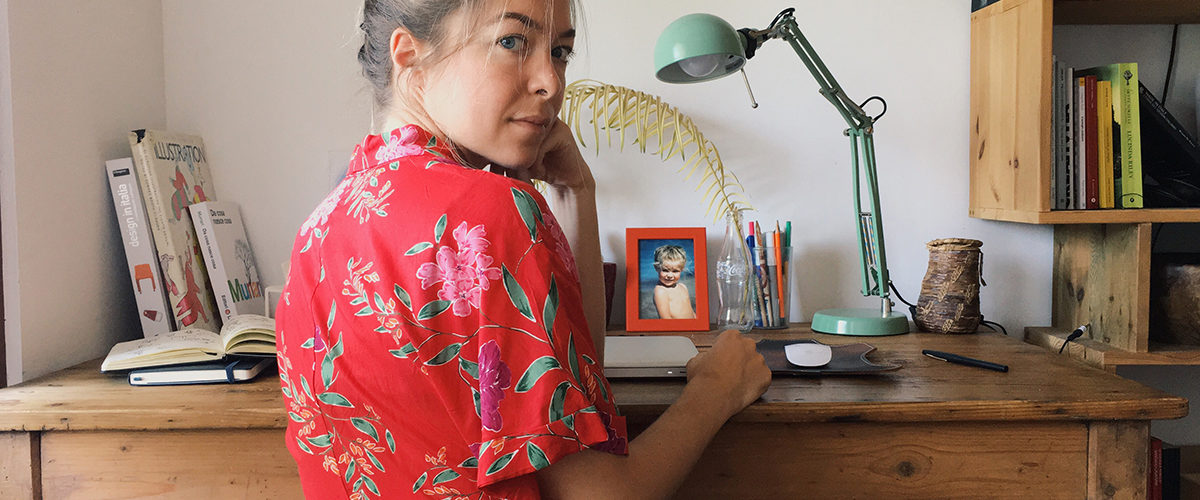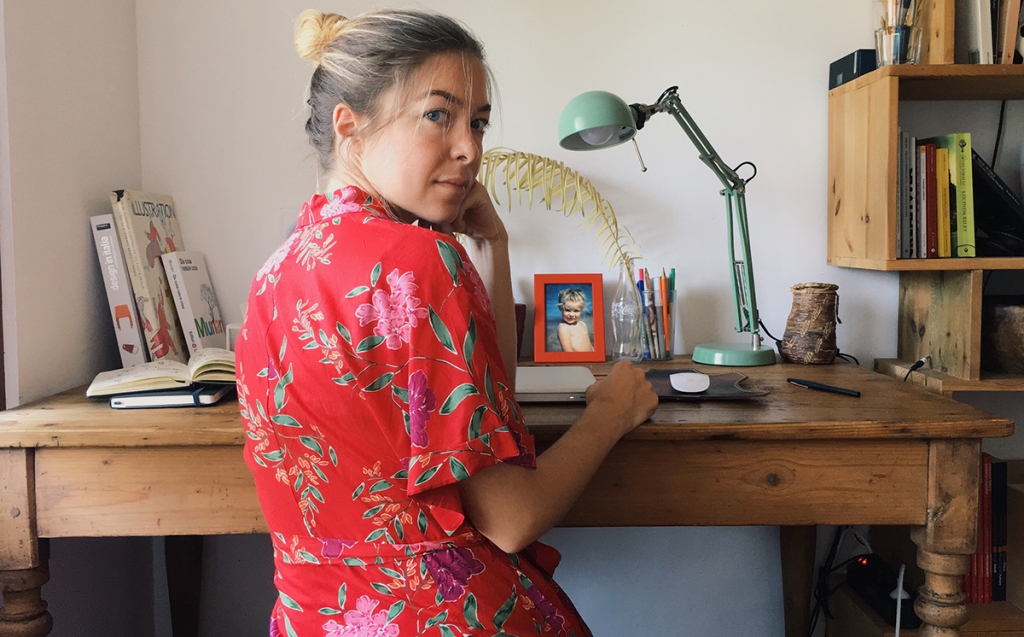 The ups, the downs, the fun: Cecilia rules in the land of vivid colors.
---
Probably, you wouldn't believe this if we didn't tell you: Cecilia Castelli, not long ago, was an unknown name in the illustration world. Now her drawings are breaking hearts, both on the 'gram and in real life. Not far from being 30,  from a place called Varese, nearby Milan, she's about to kick asses in the Italian creative scene. That's the reason why we're proud to welcome Cecilia to the Design Stories Club. Our column when our favorite artists tell the secrets and passions behind their work. So, eyes on this, look at what Cecilia designed for Wood'd.
---
Hi Cecilia, a few lines about you and your work?
Ciao, my name is Cecilia Castelli. I'm an illustrator and graphic designer from Italy.
I've started one year ago by posting my drawings on Instagram, and I would have never thought for this to become my job, a few months later. I found myself to be an illustrator without planning it. It feels like this was what I was intended to do.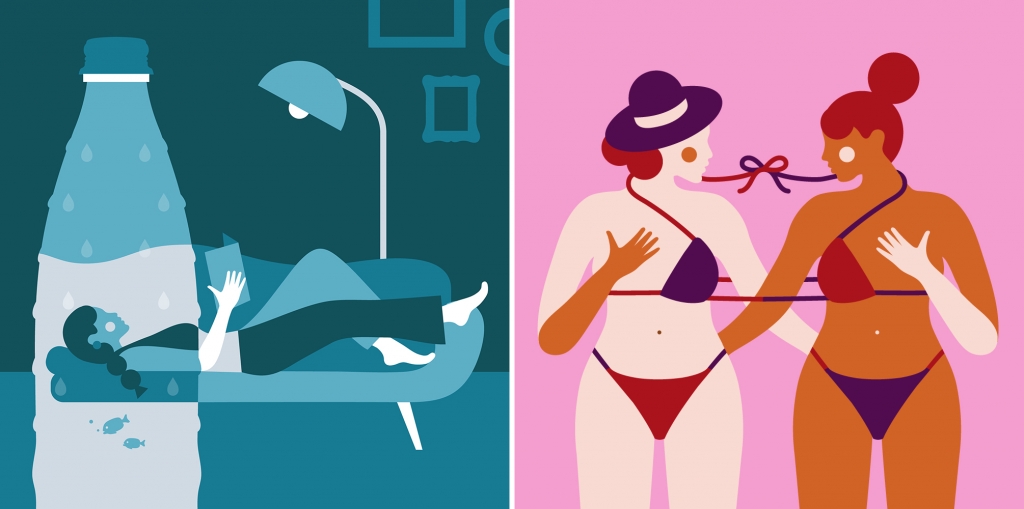 How would you describe your job?
I define my illustrations as ideas translated into images, in the simplest way possible. Always with a bit of sense of humor. The shapes are flat, colorful and minimal. My job is a bit of a roller coaster: a lot of ups and downs, but always funny.
What does your average day look like?
It depends on how much work I have to do, still, I am a super workaholic person. When I have to work hard, I work even harder, I take breaks only to eat 🙂 When I have quiet days I love doing yoga, drawing on the sofa and "Netflix and chill".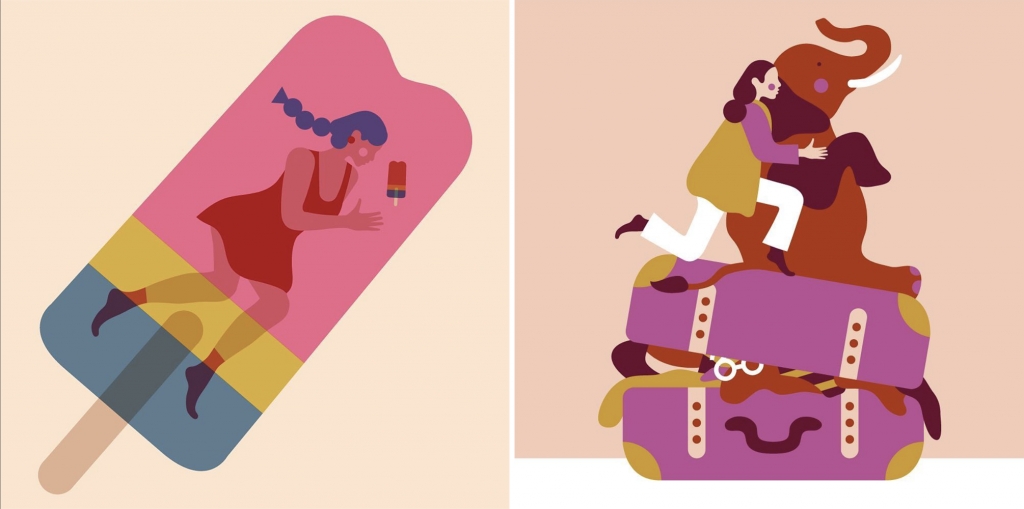 What your workspace looks like? Do you have any favorite techniques?
Just a little wooden desk by the window and my MacBook. My process is mostly digital so my favorite tool is Adobe Illustrator. Recently I have started experimenting with acrylic colors too, and a new world opened to me.
Where you draw your main inspirations from? Who are your favorite artists?
I am inspired by everything. Since I was young I've been seeing things, filtering and translating them into my own visual language. Recently I have discovered that doing anything and unplugging from the world can be a huge inspiration too. My favorite artists are Christoph Niemann, Pablo Amargo, Jean Jullien, Malika Favre, Olimpia Zagnoli, Geoff McFetridge…It's a long list!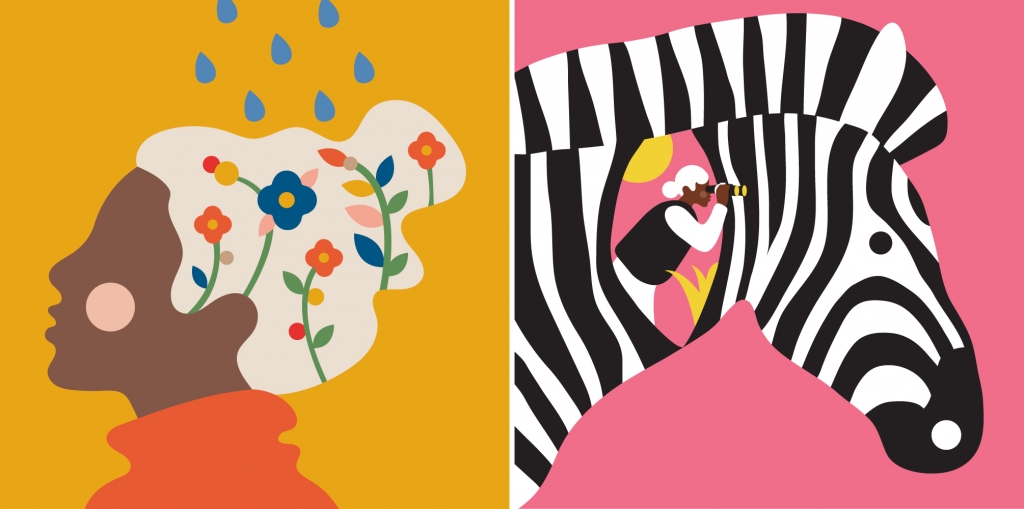 What have you prepared for Wood'd?
A 100% natural cover where a woman is dreaming to be in a forest, surrounded by the woods.