Antonio Colomboni aka Scombinanto, between illustration and art direction.
We know folks. These pages have been silent for a while. But guess what? We're back with some booming content, and we'll never leave you after this! Let's go back straight with a new episode of the Design Stories, our fresh column about our favorite artists around. Antonio, better known as Scombinanto, is a an Italian illustrator that you may have heard of. He's been collaborating with some of the biggest players such as Nike and Toilet Paper. So, guys, please give a warm welcome to Antonio in the Fam!
Ciao Antonio, a couple of words about you?
Hello everyone, I am Antonio Colomboni, known as Scombinanto on Instagram. I work as a freelance art director and illustrator in Milano.
We're curious, what's your routine?
I don't have an actual routine. As a freelance my habits change day by day. But still, most of the time, I wake up, have a good breakfast and take a walk to the studio.
I spend most of my afternoon working and then I take a break and do some exercise in the gym. I honestly think that a sharp mind needs a fit body. I always finish my work early in the evening, so I have some free time to enjoy or watch a movie.
You are both illustrator and art director? What do you like the most about one and the other?
There are many similarities in both jobs. But the part I like the most is the initial approach to the project. The brief, the first drafts, the ideas that you feel to be the best ones.
Illustration is one my my job but, as it always happens, started as a passion. I worked hard in order to grow as an artist in my professional career.
I think passion is a fundamental asset in any job. If you don't have it, change something. Ups and downs come in everyone's life, and the only way to get what you want is perseverance.
Speaking of inspiration, where do you find yours?
I take inspirations from everything around me. I mainly look at the big players of cinema, photography and paint…
We've been asking this to any illustrator around, how's your workspace? And what are your favorite techniques?
My workspace is a total disorder filled with stuff: computer, sketcbooks, pens and pencils.
I don't have a favorite technique. I come from art studies so I can design with pretty much everything. Lately I have been working a lot with my iPad and penThis has changed my life. I can draw directly on a screen from pretty much everywhere I want.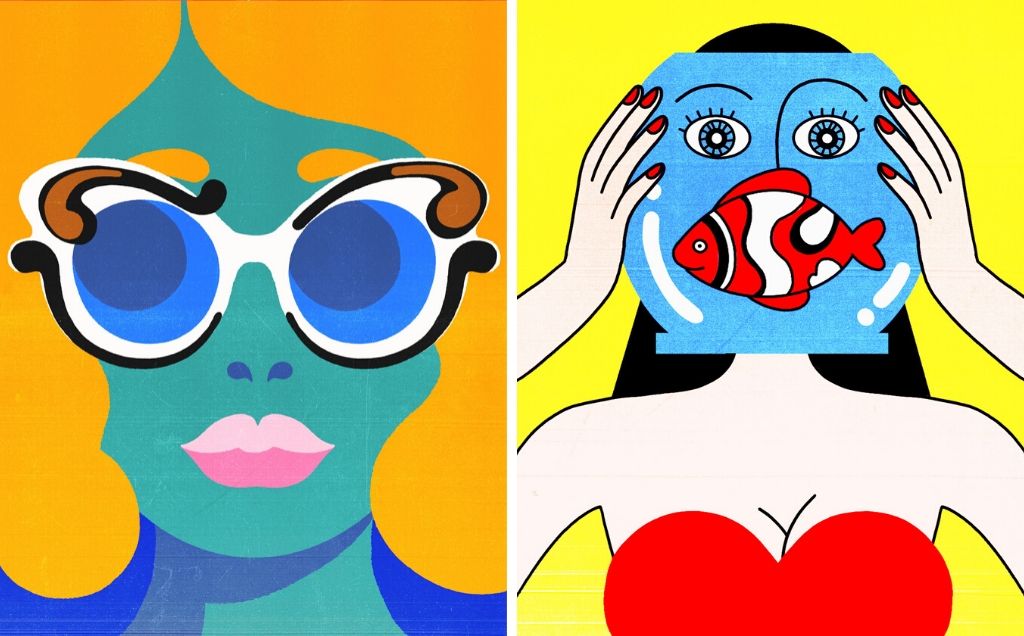 Last but not least, a warm advice to those who just started working in the industry?
The only advice I can give is to follow your passion. Everyone has one, we need to find it deep inside us. And give everything we have for it and persist.
If we do so I am 100% sure good things will happen.