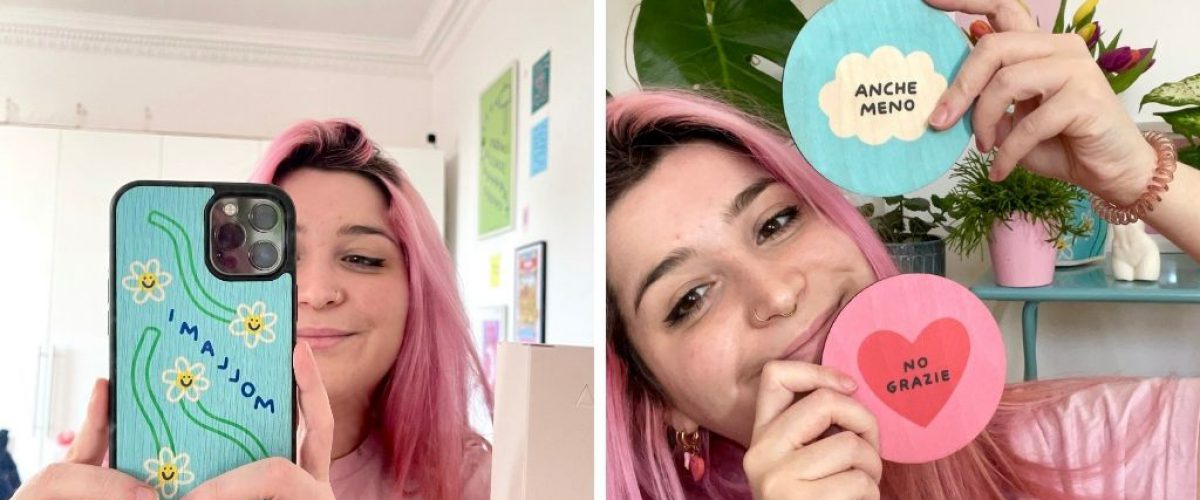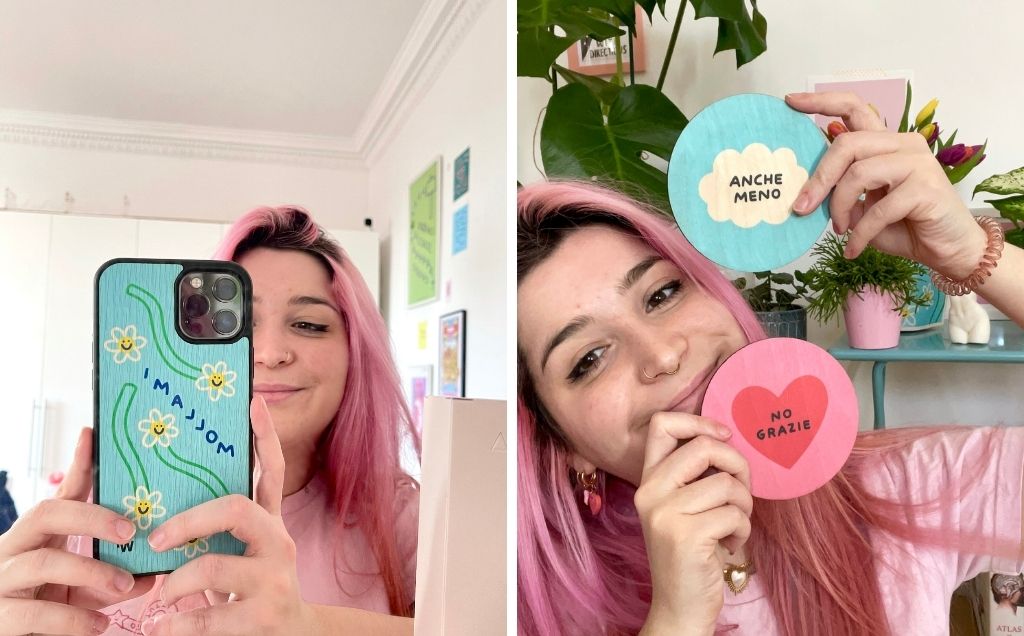 Meet Elisa, the artist behind your favourite Instagram account.
That's right! A couple of weeks after our latest collaboration hit these screens..we talked with Elisa about their inspirations and creative habits. We met (virtually) during the lockdown, and while we suddenly fell in love with her work, we decided to surprise our friends and family with a booming collaboration. Are you ready to rock?
Ciao Elisa! For those who don't know you. Who are you and what do you do?
Ciao! I am Elisa, I italian illustrator and enterpreneur. I have been living in London for a few years now and I love it. By the end of 2019, I started my own Instagram page "Disegnetti Depressetti". The aim was to express my inner thoughts and feelings in a straight and anonymous way. It wasn't after much that I discovered I wasn't the only one to feel this way.
Tell us something more about your daily routine, and how this was affected by the Covid emergency.
It really depends on the kind of project I am working on. I usually wake up, check my Instagram and reply to some PMs. Then I do some emails and I work on my to-do list for the day, starting from what's important. Some days I am super-efficient and do 1000 things, some others I procrastinate and do nothing. But you know what, that's fine. Flexibility in work is what I like the most about what I do. Obv this past year was not the best in terms of creativity, being in lockdown and inspiration don't really come along.
Speaking of which, what do you do when in need of inspiration?
Inspiration is everywhere to me. In the conversations I make, in the people I see. That's the reason why this past year was the toughest.
What about your workspace and your favourite techniques?
I always design on iPad and use the laptop for emails, inspiration, back-office and more technical staff. I live in a studio flat so my professional and personal space are the same. I always jump from the sofa to the table and back🙂 Would love to have separate places one day.
Last but not least, any advice for the youngest ones out there?
It might seem common to say. But do what you wanna do and don't be afraid to fail. To keep your ideas only for you doesn't help to make them real, so just do it.